At Washos, new customers who are curious about the services we provide often ask us about car wax. Questions such as "What is car wax?" and "Does it even make a big difference?" are common for those who are used to getting a 10 minute long automatic car wash.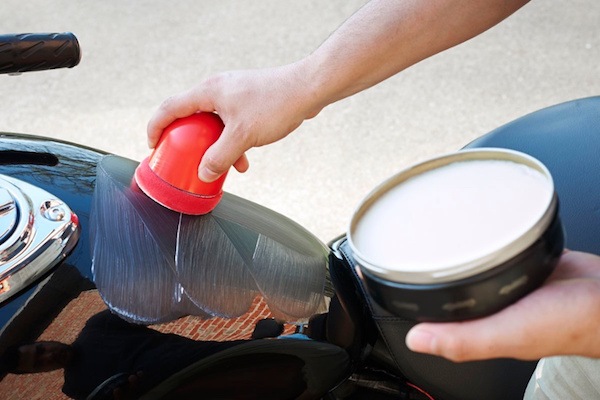 Let us break it down for you and answer those two questions.
"What Is Car Wax?"
There are different types of wax, but through our car wax comparisons, the best type of car wax is Carnauba wax which is the one we provide. Car waxes are usually made of different types including beeswax which is then mixed with natural oils. Carnauba in particular is a premium wax that comes from the Brazilian rain forest and is used to protect the wood in the heart of the trunk that way the tree can heal itself from damage it endures as it grows.
"Does It Even Make A Big Difference?"
The way the wax protects the tree trunk is the same way wax works to protect the paint of your car when you or a detailer applies it. Wax is meant to be a barrier between your car's paint and things that can damage the quality of the pain such as dirt, sun rays and bird marks.
It also helps that after a wax you'll be able to see your reflection due to the crazy amount of shine on your car.
Waxing On Your Own
If you would like to try out waxing your own car here are some things you need to know:
Make sure your car has been thoroughly washed and dried beforehand

Get high-quality wax (Carnauba would the most common)

You should have a micro-fiber towel to clean off your car afterward
To keep your car in the best shape possible, cars should be waxed once a month with a proper wash in between. Prior to the wax treatment, we recommend our clay bar treatment to remove physical and organic contaminants. Another good thing to know is that even after a waterless car wash you are still able to have your car waxed and it could potentially provide a better result since too much water based washes could do  damage to the paint as well!
Now wax isn't a vague term you hear when trying to wash your car! It has real benefits and when you book with Washos, our Reveal and Outright packages include a wax. Why not give us a try?
Here's a video from our YouTube channel to explain more: How Do You Wax Your Car?